Your Kids Will Fall In Love With Top Level Kids Martial Arts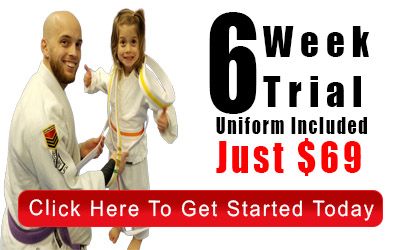 You won't find a better hobby for your child in Cuyahoga Falls than our Kids Martial Arts Classes At Top Level Martial Arts. Our students fall in love with the exciting exercises and lessons they learn on a daily basis. And your child will quickly gain important character traits and self-defense skills that will serve them for years to come.
Our Kids Martial Arts classes ensure that students are able to learn in a safe and structured environment and have a blast the entire time!
Build A Foundation Today With Kids Martial Arts Classes
Aside from the many physical benefits your child will gain while training in our Kids Martial Arts classes, they will also learn important life skills that build a foundation for success no matter what they pursue in life.
Our Kids Martial Arts programming is built on core principles like:
Respect for others
Confidence in yourself
Personal courage
Responsibility and accountability
Kids Martial Arts Will Give Your Child The Tools To Combat Bullying And Danger
While we teach physical confrontations as an absolute last resort at Top Level Martial Arts, our Kids Martial Arts students do learn a valuable set of tools that can keep them safe from bullies and other real world threats.
Your child will learn how to use their newfound confidence to stand up to a bully and to protect others before a situation can escalate to physical violence. But in the rare occasions that it's unavoidable, your child will be there to protect themselves and others.
Kids Martial Arts will teach them how to:
Lock and counter attacks
Control and subdue an attacker
Rely on leverage so moves work regardless of size and strength

Sign Up Today For Top Level Kids Martial Arts
We are proud to provide Cuyahoga Falls with the most comprehensive Kids Martial Arts classes around and we work hard to make sure our classes are accessible and enjoyable for children of all ages and experience levels. To get started today, or to learn more about the many classes we offer at Top Level Martial Arts, simply fill out the short form on your screen now and a member of our team will be in touch soon!
Request Information
Kids Martial Arts
Adult Jiu Jitsu
Personal Training