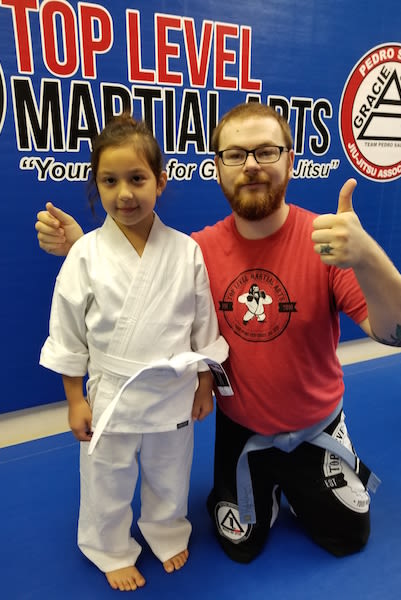 Tommy Patrick
A father himself, Tommy understand the value of instilling confidence, discipline, and respect in your children. He has been training Brazilian Jiu-jitsu since 2013.
Tommy earned the prestigious Level 1 Instructor Training Certification under Top Level Martial Arts in 2017.
As a teacher and role model for younger students, Tommy believes that his job is clear. To create the world we want to live in, we need to help shape our children to become credible leaders, and believers in a way of thinking and acting that promotes the general well-being of others, and not just themselves.
Request Information
Kids Martial Arts
Adult Jiu Jitsu
Personal Training