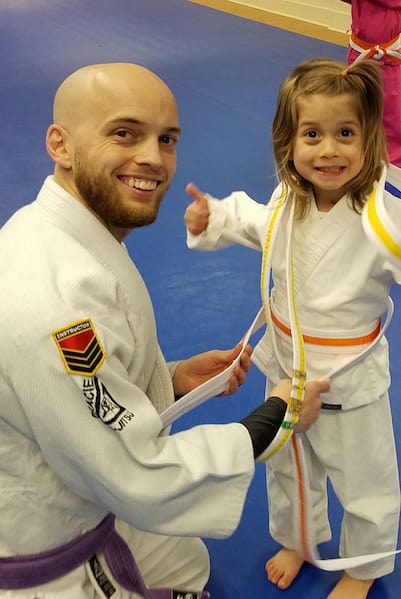 Joe Hill
Joe Hill is an outstanding instructor and Gracie Jiu-Jitsu practitioner. He has gone out of his way to find the best Instruction he can. From private lessons with Bill to traveling many hours to train with the Gracie family themselves, Joe has dedicated his life to the pursuit of Jiu-Jitsu knowledge.
The only trait that outshines his knowledge of jiu-jitsu is his ability to teach it. Joe has earned his Gracie Jiu-Jitsu teaching certification from Bill Jones and currently teaches many classes throughout the week.
Joe is a staple at Top Level Martial Arts!
Request Information
Kids Martial Arts
Adult Jiu Jitsu
Personal Training